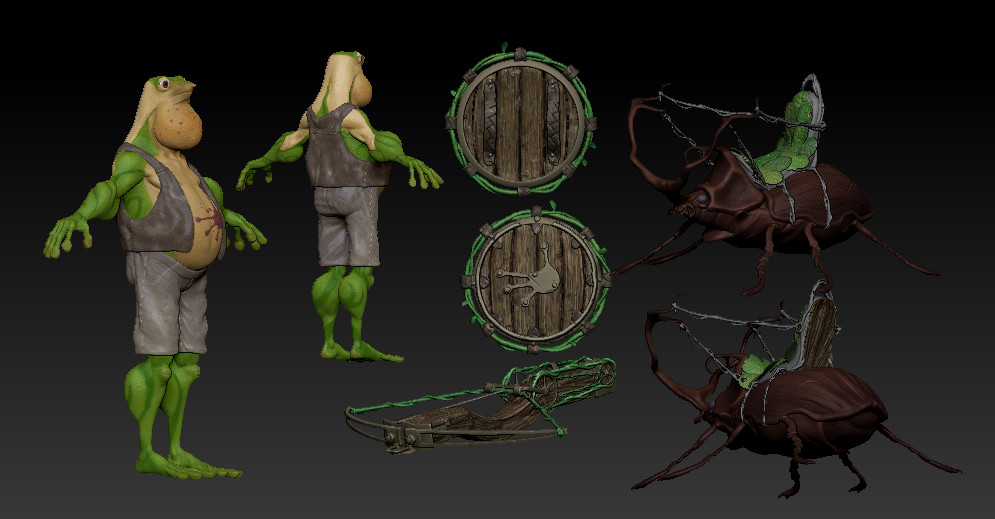 Crossbow all finished and painted! Now we're on the chair, started modeling it, and painted some things out! Still nedd to do some wood on the sides, and finish those lines. AAAAAAAAAAAAAAAand the posing it! aaaaaaaaaaaaaAAAAaaAAAaaAAAAaAnd render! 
You can see the process onlive right here!: https://www.twitch.tv/alexaznar
Hope you liking it, and see ya!
(ps, next character is already under development...Chan chan chan!)